An award-winning home study course by Mary Elizabeth Bradford, that has taught thousands of professionals, managers and executives worldwide how to eliminate the frustration, cost and time associated with most traditional job searches. You can find out EXACTLY how to get more interviews and offers and shorten your job search with the Job Search Success System.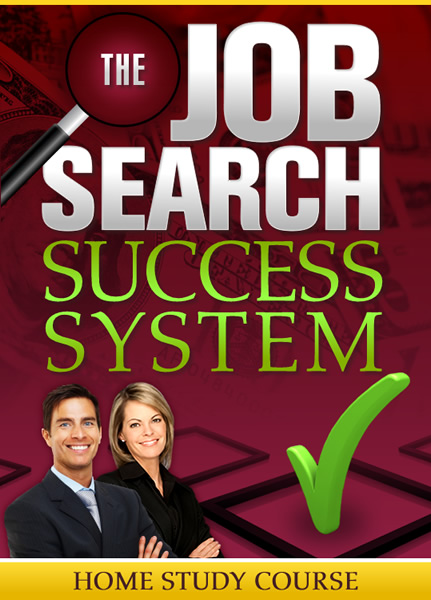 Are you like so many managers, professionals or executives who…
Apply for jobs using Internet job boards… with little or no results?
Think the hidden job market is "just networking?"
Don't know who to trust regarding job search help with the plethora of internet marketing hype out there?
If at the executive level, don't know how to market yourself past talking to recruiters and a few networking contacts? Perhaps you have never had to 'look for a job' before?
Are ready to leap into a higher position and/or a higher compensation but don't know how to get the right leverage to do it?
Don't have time to spend hours and hours each day in a job search and wish you had an automated job search system you could set up that was turnkey and easy to manage?
Would like to connect directly with hiring managers but don't know how to get around human resources, keyword tracking software and "gatekeepers?"
Despise cold calling and making follow up phone calls that leave you feeling awkward and self-conscious?
Want to change industries, but don't know where to start?
Are unsure about how to identify your best target market, either locally, in another city or even a different state?
Have anxiety about potential barriers to your ideal job including age, job history, lack of academic credentials or qualifications?
Want to be choosier about your next career move, but the lack of response you have gotten so far leaves you feeling desperate to jump at the very next thing that comes along?
Feel you are a 'good interviewer', but aren't getting callbacks after the first interview?
Know effective networking is not about telling everyone you know you are in a job search or asking if they know of any companies who are hiring, but you don't know what to do instead?
Feel isolated and even depressed about your current job search?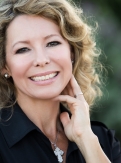 If any of the above describes you, you are not alone! In fact, these are common problems. And up until now, there hasn't been a single resource that you could tap into to quickly get the answers you are looking for.
Mary Elizabeth Bradford has provided a home study course, so you get all the information you need to support an effective job search campaign.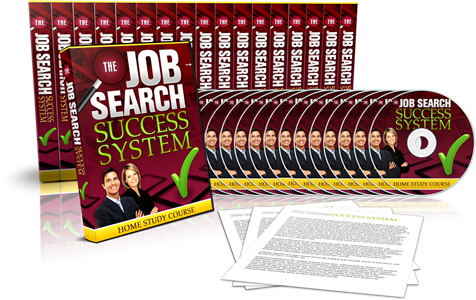 Here's a quick list of what YOU get with the Job Search Success System:
Your 10 Steps to Career Success Blueprint. The core and foundation of your success, these 10 steps will help you to easily outline your job search goals and best strategies. After filling this out, you will be crystal clear on where you are going and what you need to do to get there (a $150.00 value).
18 Modules Containing 60-Minute Pre Recorded Audio Coaching Calls on HOT Topics. Your private online classroom of pre-recorded audio coaching calls for you to instantly access and listen to. You may also download and keep these audio coaching calls in your business library for future reference. Everything is neatly organised by topic and typical job-search sequence. Listen to the coaching modules you need – either in order or skip to what you need to know. These powerful modules contain the "nuts and bolts" instructions to implement strategies that will bring you career success! (a $1,750.00 value).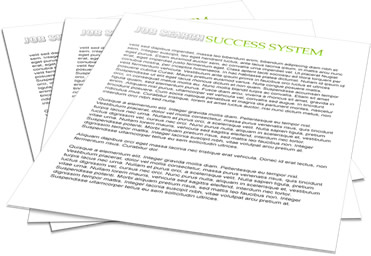 Modules include:
Introduction:10 Easy Steps to Career Success! A quick start guide
Module One:How to Create Your Career Plan. Getting Focused on Your Branding, Your Goals, and Your Job Search Strategy
Module Two: Secrets to Tapping into the Hidden Job Market and Conducting a Turnkey Job Search
Module Three: Internet Job Search with Internet Job Search Techniques
Module Four: How to Ace Your Interviews
Module Five: Secrets to Negotiating a Bigger Salary at the Job Interview
Module Six: How to Network without Asking for a Job
Module Seven:How to Work with Recruiters
Module Eight: Secrets to Utilizing Associations in Your Job Search and Career
Module Nine: Managing Your Job Search
Module Ten: Six and Seven Figure Executive Job Search Strategies and Resources
Module Eleven: Resume and Cover Letter Tips
Module Twelve:Social Networking and Using LinkedIn
Module Thirteen:Everything You Need to Know to Successfully Change Careers
Module Fourteen: How to Collect and Use References to Help You Win Your Next Job
Module Fifteen: Overcoming Job Search Challenges
Module Sixteen: Time Saving Tips—Get More Done in Less Time
Module Seventeen: Communication Techniques and Follow-Up Scripts that Get Results!
Module Eighteen: How to Keep the Green Flowing—Land Project Work, Consulting Gigs, and Develop Additional Streams of Income During Your Job Search
Jobseekers endorse the Job Search Success System – as do many of the TOP Certified resume writers worldwide! These are just a couple of testimonials from clients that have used the system.
"Mary Elizabeth Bradford helped me understand what I could be doing better to create a rewarding job opportunity. My only regret is not having found her sooner during my job search journey.

Initially, I was reluctant to purchase the Job Search Success (JSS) System but after finally doing so, I was glad to have made the investment in my career. Each session is filled with so much valuable information – solid proven techniques resulting from her years' experience as a successful executive recruiter. Besides she entertaining to listen to and keeps you connected to the topic.

The JSS system is something I can refer back at any time. In fact, I've listened to some of my favorite episodes multiple times still learning new things. Mary Elizabeth is genuine and thoughtful."

—Julie Hess, Vice President Member Relations
"By applying Mary Elizabeth's coaching strategies, I found a job in the hidden job market in under 30 days and the company called ME! What's more, through using Mary Elizabeth's interview and negotiation techniques, I secured an agreement with my new employer to share in 30% of the net profits of both new and existing clients. I never dreamed an opportunity like this would have come along in this market. I refer everyone I know that is currently in a job search to Mary Elizabeth, The Career Artisan . . . she can help you meet and even exceed your career goals. Thank you!!"


—A.M., Construction Executive
"After using your system I received three interviews in a single week in the hidden job market! I was offered an ideal position with a 10% compensation increase over my previous job. On top of that, I used your "monthly email day" to ask you about negotiation techniques and, with the coaching and feedback you gave me, I was able to negotiate a $23,000 signing bonus and full relocation package into the offer I received! It is a great job opportunity that is in line with my objectives, and one that I never went out to the job boards to try to find. I also have a new set of tools to help my personal networking and business marketing activities moving forward. Thanks again, Mary Elizabeth, for your efforts in developing a well-thought-out, easy-to-follow program . . . it works!"

—B.G., Operations Executive
For Instant Access to the Complete Job Search Success System
ONLY $97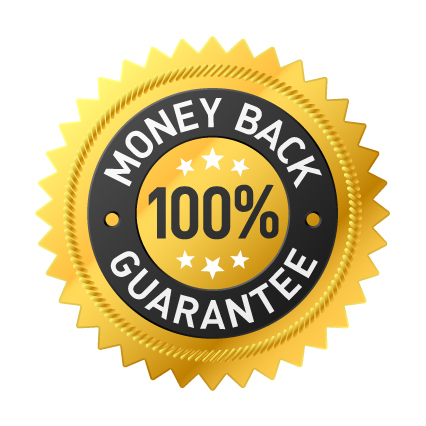 Remember, successful people invest in themselves and take action! It is my promise that you are going to feel so much more excited and confident about your next career move with the information you are going to receive. Valuable information will be instantly yours on how to focus on your target market, define your career parameters, search the Net for jobs, find and target the BEST companies, easily find and follow up on hidden opportunities, learn incredible networking techniques, ace your interviews, and negotiate the best compensation package!
NOTE:  The Job Search Success System is an ongoing program so you can join now (no waiting) and get instant access to all past digital mp3 recordings, forms, and templates so you can get started right away!