About Carolyn Smith
Hi, I'm Carolyn Smith, an internationally and nationally Certified Master Professional Resume Writer, Master Selection Criteria Writer and Job Search Coach.  I specialise in helping team leaders, managers, professionals and executives who are serious about getting the ideal job, promotion or pay rise.
Carolyn Smith BA, LLB, PLSC, CARW, CEIC, CERW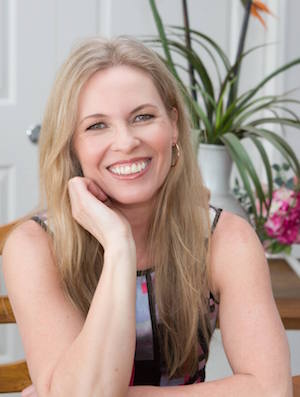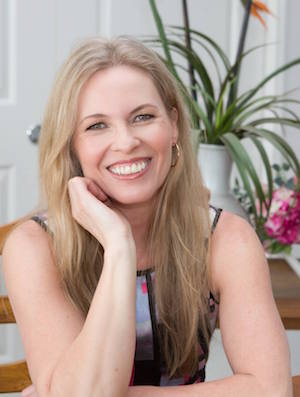 I started out my career as a solicitor, but I quickly turned my attention to what I excelled at, and that is writing and editing for business and individuals.  I have extensive national and international experience, including writing successful curriculum vitae, professional profiles and proposals for professional services in regard to US billion dollar infrastructure projects to financial institutions and corporations, such as the World Bank, International Finance Corporation and Citibank.
Since early 2003, I have been using these skills to focus on marketing individuals here in Australia.  I have worked with diverse individuals, and I have successfully created job applications that have secured interviews, and in turn jobs for clients, from entry level, through to the Senior Executive Level.  I have an intimate knowledge of the government selection process, as well as modern resume development, for both the private and public sector.
Why You Will Like Working With Me
Because I'm easy to work with and I really know my stuff! Every client is unique and my 12 plus years of experience in marketing individuals, allows me to capture who you truly are and bring that out in your job application.  Plus, I know what employers, government panels and recruiters require, so you will not only have an amazing job application, but an application that works as well.
I'm honest and objective and tell it as it is.  If I don't think you have any chance of getting through to interview, I'll tell you.  If I think the application is going to be borderline I'll also let you know.  I'll make sure you have the best possible chance of getting through to interview, as I'll only take on your work, if I'm confident that you have the relevant qualifications and experience for the position.  I'm always happy to provide a free assessment as to your eligibility on any particular government application.
I always meet client deadlines.  I will let you know the day you will receive your resume and or selection criteria, and I will only take on work, if I know I can meet your specific deadline.
My Qualifications and Experience
Experience
I have over 12 years experience in writing job applications in Australia. Since the nature of resumes, selection criteria, cover letters and expressions of interest constantly changes, I ensure I keep up, through active involvement in career development organisations and attendance at workshops and seminars.  This means that you will always get up to date know-how and state-of-the-art service, when I create your resume, cover letter and or selection criteria.
I have comprehensive experience in working with senior executives and have an intimate knowledge of the SELC framework at the Federal Level, along with expertise in senior applications at State, Territory and Local Government Level.
I'm an acknowledged career expert in the field and provide support and mentoring to other budding selection criteria writers and professional resume writers, write applications for recruiters and HR personnel, as well as prepare training materials on resume and selection criteria writing for job service training providers.
I'm the current founder of a startup My Career Groove, for a confidential job search for highly skilled talent.
Credentials and Qualifications
I'm a Certified Master Resume Writer, one of a small handful of international career writers to obtain this elite qualification (the equivalent of the 'black belt' in national and international resume writing).
I'm a Certified Expert Resume Writer and one of a small handful of Australian based resume writers, to qualify for this internationally and nationally recognised advanced resume writing certification.
I'm a Certified Employment Interview Consultant, one of only 5 Australian career experts to pass this intense course on all aspects of interview preparation and planning, including salary negotiation.
I have a Bachelor of Arts Degree (Major in History) and a Bachelor of Laws.  I'm admitted as both a Barrister and Solicitor.
Publishing Credits
I have written hundreds of published articles on resume and selection criteria writing and job search strategies.
I have written 2 best online selling e-books, Resumes for Results; and How to GET IN and GET PROMOTED in the Public Service Sector, Selection Criteria Secrets Exposed.
I'm the author of Boost your Career (since 2007), a career resource for team leaders, supervisors, managers, professionals and executives, with advice and articles, covering Australian job search, career change, interviewing strategies, through to balancing work and home life.
Find out if my services are a good match for your needs and explore my selection criteria or resume writing services, e-book products, or go to the Free Stuff section.
I first found out about Carolyn, while searching for help online on how to best address selection criteria. I read that I would get a free assessment of my chances for a job before she would commit to help. To my surprise, she did send an almost on the spot, thorough and honest reply. I can see why Carolyn is such a busy lady! If in doubt about a job application, I know I can definitely trust Carolyn's advise.

As I'm looking for a high level position in the Public Sector, I have also read Carolyn's book 'How to GET IN and GET PROMOTED in the Public Service Sector' and it is a great and very affordable way to work through addressing selection criteria for a very specific market. The book provides you with wonderful examples and templates on which to build and improve your application.

I wish I could emphasise this enough, I highly recommend Carolyn's work. She excels in quality delivery, honesty, caring attitude, generosity and 100 per cent professional commitment and integrity. Thank you Carolyn!

Silvia, PhD Candidate.