Why professionals hire Carolyn Smith
Hi, I'm Carolyn Smith and I have helped thousands of team leaders, managers, professionals and executives like you, secure interviews and in turn jobs in both the private and public sector.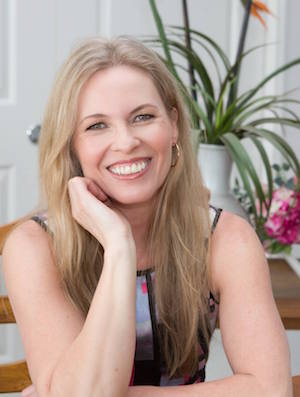 I hold the most elite industry certifications, including:
Certified Master Resume Writer, (one of only 43 elite writers in the world).
Certified Advanced Resume Writer
Certified Employment Interview Coach
I'm a recognised industry leader, including providing mentoring and support to budding career professionals and I have delivered workshops and training to multiple startups and to government agencies.
I'm an award-winning career expert, including as recipient of Career Directors International Career Innovator Award (2018).
I'm a trusted web-based business provider and I have delivered 'virtual' resumes, selection criteria and career services across Australia and the world since 2003.
I'm a published author, including:
The bestseller guide, How to GET IN and GET PROMOTED in the Public Service Sector.
Boost your Career, a career newsletter with over 3,500 readers.
The author of multiple whitepapers and resources for professionals, managers and executives.
I'm tertiary qualified, with a Bachelor of Laws and Bachelor of Arts.
My background also includes working as a solicitor in top tier law firms, legal editor, business development officer and recruiter.
But this is not the only reason professionals work with me and refer their friends and family. They hire me:
Because I'm easy to work with and I work hard to ensure that you have an professional resume and application that presents you in the most positive and powerful way possible.
I'm honest and objective and tell it as it is. If I don't think you have any chance of getting through to interview, I'll tell you. If I think the application is going to be borderline, I'll also let you know. I'm always happy to provide a free assessment as to your eligibility on any particular government application.
Unlike many other professional resume writing services, I NEVER contract out work, as I am a quality freak and committed to my clients success. Once your booking is confirmed you will work directly with me.
In my spare time:
I love eating out with family and friends; I'm a gym junky (because I like my food), take long hikes, get excited about my next cheap travel destination, read everything I can lay my hands on, (even my husband's motocross magazines), love spending time with my best friend (my husband) and I try to persuade my young adult son, that spending time with his Mum is a good idea (without much success).
Find out if my services are a good match for your needs and explore my selection criteria or resume writing services, e-book products, or go to the Free Stuff section.
I first found out about Carolyn, while searching for help online on how to best address selection criteria. I read that I would get a free assessment of my chances for a job before she would commit to help. To my surprise, she did send an almost on the spot, thorough and honest reply. I can see why Carolyn is such a busy lady! If in doubt about a job application, I know I can definitely trust Carolyn's advise.

As I'm looking for a high level position in the Public Sector, I have also read Carolyn's book 'How to GET IN and GET PROMOTED in the Public Service Sector' and it is a great and very affordable way to work through addressing selection criteria for a very specific market. The book provides you with wonderful examples and templates on which to build and improve your application.

I wish I could emphasise this enough, I highly recommend Carolyn's work. She excels in quality delivery, honesty, caring attitude, generosity and 100 per cent professional commitment and integrity. Thank you Carolyn!

Silvia, PhD Candidate.