Behind the scenes, there is a dedicated team working hard to ensure you achieve success!
Interview Coaches:
To assist my clients, I've successfully teamed up with my friends and professional colleagues Adrian Kelly and Jill Kelly, who have agreed to provide interview coaching to my clients.  Both Adrian and Jill are in high demand and know exactly what companies or government panel members want and they will be able to guide you on how to present yourself to gain the biggest competitive advantage.
Adrian Kelly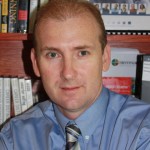 Through his knowledge of behavioural interviewing, assessment centres and contemporary interviewing systems and innovations, Adrian has helped countless individuals like you, master the art of interviewing.  Adrian has worked as a Training Consultant in Talent Selection Systems, HR and Change Management with leading organisations in FMCG, the resource sector, the finance sector, the construction sector, the health sector and the public sector.
Jill Kelly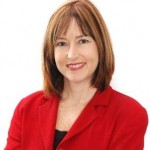 One of Australia's leading career professionals, Jill, has an intimate understanding of the way today's interview systems are designed.  Jill's understanding and effective interview coaching will ensure that you will improve your performance at interview.  Jill has successfully worked with diverse individuals from entry level right through to the senior executive.
Administrator and Miracle Worker:
Kimberly Tall  – Virtual Assistant
Kimberly provides the essential administrative support that is vital for the effective running of this business.  Her tasks are diverse from research, bookkeeping, email marketing, website maintenance, and document formatting of e-books, guides, through to providing executive assistant support.  Kimberly, also does all that amazing graphic work that you see on the blog!