Finally – A step-by-step easy-to-follow system guaranteed to help you secure interviews easily and consistently in the public service sector and LAND YOU THE JOB YOU WANT…without frustration!
Are you good at your job, but struggle writing about yourself?
Are you uncertain what government applications require, how long each response should be, how to set out your document and what you really need to include in your application?
Did you fail to secure that well deserved promotion, or want to make sure you secure a promotion?
Tired of spending hours on writing selection criteria, only to receive a rejection letter?
Here's where to start:
Having worked with thousands of clients around Australia, I understand how frustrating the whole process can be, so start with my   ***Free report*** on selection criteria writing which provides you with the key tools, and sample selection criteria that will double your chances of success.
Hi, I'm Carolyn Smith, one of Australia's leading career experts and a specialist selection criteria writer. As an expert, I know there are easier ways to ensure that you get that government job, or promotion, without the headache and stress! So if you want to GET IN or GET PROMOTED in the Public Service Sector, you've come to the right place.
As you might already know, there is only ONE way to GET IN and GET PROMOTED in the public service sector and that is you must develop air-tight claims to selection criteria, so that you are seen as the MUST HAVE candidate. Once you do, imagine…..
Attracting interviews like crazy, so you can select from a range of roles, rather than having to settle for second best.
Secure a promotion and gain the respect, attention, and support from selection panel members, clients and peers.
Finally get into the public service sector, enjoying the benefits of a challenging career, ,with unlimited potential for advancement and progression.
Obtaining that well deserved pay rise – $5,000, $10,000, even $20,000 or more
But here's the problem…
Unless you know exactly what is required of you, possess the tools and take the steps required of you, it can be downright difficult, if not impossible to even secure an interview….
You see, many popular positions in government can receive up to 2,400 candidates and even if the position is not that popular, it is still not uncommon for a selection panel committee to receive up to 40 applications from suitably qualified applicants. (In fact the average is that around 50 candidates will be applying for exactly the same role as YOU).
But it doesn't have to be….
In my step-by-step e-book, 'How to GET IN and GET PROMOTED in the Public Service Sector, I will reveal to you the easy, 'connect–the-dots' system for planning, writing and submitting an application that will ensure you secure an interview, so you can GET IN and GET PROMOTED in the Public Service Sector.

This e-book is UNIQUE, in that while other books outline the process, this e-book goes further. It arms you with the knowledge relating to the inherent flaws in the selection process, as well as giving you insider tips on how to construct high quality statements, right down to providing you with the tools of the trade to creating winning responses, even if you are weak on one or more criterion.

It is also the only resource of this type with recommendations and endorsements from some of Australia's leading career professionals!

"if you are facing the daunting challenges of the public sector application process, this book is a must-read!

Having written applications at all levels and for nearly every Australian government and department, I know the tips and tricks that make applications rank at the top of the interview list, and this book lists them all!

Don't miss out on this essential step-by-step guide to the Australian selection criteria process" Gillian Kelly, international award-winning Resume Writer & Principal of Career Edge
In this comprehensive, yet easy to use 50,000 words plus e-manual, I provide you with the FULL BLUEPRINT, and guide you through the whole process, step-by-step, so you can create applications that will secure interviews!
In this e-manual, I reveal what really happens during the selection process.
Everything you need to know about how the government recruitment and selection process works.
What agencies and professional recruiters DON'T want to tell you about the selection process (I'm falling foul of the politically correct version of the MERIT selection process outlined in other guide books and government Websites, and I'm sure I won't get a contract with government for spilling the beans, but I really want you to know what the reality is and the nitty, gritty behind the selection process.
The steps you MUST TAKE, before you even decide whether it is worth applying for the role. This is really crucial, as it could make or break your application.
Why the process is viewed by many as less than transparent, fair and incapable of selecting the best candidate and why understanding this will ensure you get through to interview.
You won't find this information so clearly spelt out anywhere else, and this information alone is probably worth the cover price.
Since 2003, I have been helping clients get in and get promoted in the public service sector. My clients are intelligent, motivated and very good at what they do, but they come to me, because they are tired of receiving rejection letters and understand that it is essential to develop an airtight application to ward off the competition, when applying for a promotion.
Some of my clients have even nicknamed me as the 'Master of Selection Criteria' – and these days, I have to turn work away due to my heavy booking schedule, (most of it referral), due to the large number of requests I receive for professional help.
So to help those clients on a budget, or clients that could not get appropriate professional help (as there were no really high calibre resources out there that provided a truly comprehensive step-by-step guide), I decided to write my own e-manual, which clearly outlines step-by-step, how I not only get the overwhelming majority of my clients to interview, but consistently ensure that my clients are ranked in the top 5% of candidates.
"I just finished reading your ebook on selection criteria writing.  Your book had more meat in the subject matter than the other books and resources available online. Thanks! Claire P.
Hi Carolyn – Thank you – I found the information on selection criteria writing, just so helpful. I e-mailed my application at 4.50 p.m. Friday evening and 6.05 p.m. Saturday evening I received a phone call and was given a brief interview over the phone. I have a full panel interview tonight at 5 p.m. and if I get through that successfully, will have another final interview in a few days. Thanks again – Wendy
Take a 'Sneak Look' into the Hundreds of Powerful Tips and Information Enclosed within each Chapter!
How to decipher complex selection criteria (including criteria containing several sub-criteria)
Everything you need to know about selection criteria, including weighting and the difference between essential and desirables (plus the trick questions you need to know about)
What NOT to include in your resume and how to create a resume specifically for the public service sector
How to transform your resume into a modern document that sells you as the 'must have candidate'
How to write a compelling cover letter that helps position you as the consummate professional
"In the highly competitive public service it is imperative for a candidate to present a powerful resume and selection criteria response that addresses each criteria perfectly in order to position him/her part from often hundreds of applications. A tough call for any applicant!

I believe that Carolyn Smith has captured the essence of how to develop a powerful selection criteria response and resume perfectly in her book How to GET IN and GET PROMOTED in the Public Service Sector. This book presents Carolyn's powerful and proven writing strategies in a clear, step by step format so that even the person that finds writing difficult can understand the complexities in how to create an impressive application.

How to GET IN and GET PROMOTED will guide and support any hopeful candidate either trying to get into the public service sector, or vying for a promotion to develop powerful and compelling selection criteria response that showcases their value, and expertise ahead of their competitor's".

Annemarie Cross, Career & NLP Coach
show you step-by-step, how to create an application that will ensure you outshine the competition, including REVEALING ALL THE SNEAKY TRICKS that top career professionals use!
How to undertake research so you can create selection criteria that sounds like it was penned from a professional
How to uncover ALL your achievements, so you can create sizzling applications, including the secrets that professionals use to uncover achievements you did not even realise existed
The unwritten rules of the selection criteria process and how these impact on your application
What are public service sector values and how you need to effectively incorporate them in your application even if you don't have to directly address them in your responses to the selection criteria
I show you exactly how to identify your hard and soft skills, including a comprehensive identification check list
How to successfully develop a case for core selection criteria, from management, team work, leadership, interpersonal skills, communication skills, right through to organisational skills.
The key steps to successfully overlaying your accomplishments and skills on the agency's needs
The 7 steps you must take in order to write compelling and convincing selection criteria
Which selection criteria model (if any) is the best one to use (STAR, CAR, SAR, PAR?)
How to address an expression of interest, or address selection criteria within a 2 page cover letter
How using selection criteria speak, can transform your application from just ho hum to a 'must have, knock out' candidate
The twelve top mistakes 93% of candidates make and how to avoid them
How to address behavioural questions in a way that meets the agency's selection requirements.
Everything you need to know about online applications
How to successfully address generic selection criteria, including the Senior Executive Level Capability Framework. (If your application has for example, the framework, Achieve Results, Shapes Strategic Thinking, Cultivates Productive Working Relationships, Shows Personal Drive and Integrity, Communicates with Influence, these are generic selection criteria from the SELC Framework)
What graduates need to know to ensure they outshine their competition
How to address selection criteria in a cover letter and resume
I even share with you my secrets on how to 'add meat on the bone' for criteria you are weak on.
"I have had the pleasure of working with Carolyn Smith over the past few years, and her level of expertise places her amongst the most talented of career writers, not only in Australia but also on an international scale.Carolyn's work is among the best of the best and lucky for us, she provides selection criteria samples of her work in this e-manual, which is not available anywhere else. If you think you are pretty good at writing selection criteria, then think again.  Carolyn' guide will not only help candidates trying to get into the public service sector, but will also assist candidates that are already in the public service sector, but vying for a promotion. Carolyn's How to GET IN and GET PROMOTED in the Public Service Sector, is unique, in that she not only provides an honest account of the inherent flaws in the selection process, (which is not found in other guide books), but provides a clear step-by-step blueprint for constructing high quality statements, no matter what classification level of the job candidate". Gayle Doyle – Trainer /Career Services
"Carolyn certainly knows her stuff – she gives a step-by-step guide to writing targeted applications for government, as used by the professionals. You will be surprised at what you didn't know!" Karen M – Job Search Consultant
Plus I have provided countless useful links and tips!
How to turbo boost your writing output, so you can only reduce the time it takes for you to write your application, but increase the quality of your written application
The ways to obtain work in the public service sector
Links to useful resources and legislation (both State and Federal)
This is just a brief overview and represents just a few of the hundreds of tips that I have provided in this e-book. I have also included numerous working examples of selection criteria responses, from graduate all the way through to the executive level, so you can see practical working examples, as well as before and after examples.
PLUS, as a Certified Advanced Resume Writer (I'm one of only a handful of professional writers to obtain this qualification), I have included several examples of professional resumes and cover letters so you get to see resume transformations, which you can utilise in your application and ensure you stand above the competition.
FREE Bonus #1
As a bonus, I have written a guide to the interview process in the public service sector, as it is highly likely you will need this guide, if you follow this e-book closely.
What you need to know about the public sector interview process and how it differs from the private sector
The top 3 myths about the interview process
How to overlay your experience on the agency's needs, so you become the must have candidate
The top 4 tips to reduce stress, so you can breeze through interviews with confidence.
FREE Bonus # 2
Custom-Designed word documents to present your responses to selection criteria.
Selection panel members need to read dozens, if not hundreds of applications, so it is important to make your document clear, easy to read and visually appealing. To help you with this task and save you from the frustration, I hired a word wizard to design 5 simple proven templates for you, which you can utilise to lay out your responses to selection criteria.
So HOW MUCH?
I can't really put a price on all the material I have provided in the e-book and free bonuses. If I compare it to other how to guide books and software, I know that the value of the material is worth at minimum $89.95 and up to a $150 or more, if you compare it to selection criteria training courses. (And, no, I'm not going to make inflated claims about what it is worth and tell you, that one of my bonuses alone, is worth a zillion dollars! That is just empty marketing hype).
Look my friends, family and associates are telling me I'm mad at giving away such a powerful an comprehensive resource at such a low price, since I'm basically telling you everything you need to know to get the interview, without using my professional service, which could cost up to $1,000.
But my philosophy is to make this resource financially viably for everyone, including graduates on a budget (that used to be me), Mums returning to the workplace (that used to be me) and managers and professionals on a shoe-string budget (that used to be me), so I've priced it at just $39.95.
There are no Other How to Guides, or other Resources available as Revealing, Practical and Powerful as this One – Anywhere. I Mean It!
I've purchased every other selection criteria guide out there, online and offline and there is NOTHING that compares to How to GET IN and GET PROMOTED in the Public Service Sector.
I literally spent months, making sure I covered everything you need, so you can write powerful and compelling applications and YOU don't have to work hard at learning how to do this. I'm basically handing it to you on a silver platter!
In fact, I'm so confident that this e-book is the most useful resource in writing responses to selection criteria for candidates at all classification levels, that I'm providing a 100% Satisfaction Guarantee.

That is, if How to GET In and GET PROMOTED in the Public Service Sector, isn't everything you were expecting, just ask me for a prompt refund within 70 days of your purchase.
So are you ready?
I stand 100% behind the information I'm offering you, so if you decide this is not the most revealing, and powerful guide on the marketplace in regards to addressing selection criteria for the public service sector, just ask for your money back anytime within 70 days of your purchase. No questions asked!
I understand that for just $39.95, I will receive the most comprehensive but easy to use step-by-step guide as a PDF e-book, that will show me exactly how to write a job-winning application for the public service sector. I will also receive a bonus guide to the interviewing process in the public service sector, along with 5 proven templates in order to format my responses to selection criteria.
To order now, just add e-book to cart for secure online payment, using Pay Pal, Master Card or Visa and within seconds you will be able to apply the strategies contained in this e-book to your own applications.
NOTE: This is an online product only. There is no hard copy book. You will receive confirmation and access to a PDF e-book and bonuses by email immediately after ordering. If you don't get this, contact me straight away. Payment if via a Pay Pal gateway and you don't need to become a registered Pay Pal user, you can simply pay by using your current Master card or Visa card.
Purchase today for just $39.95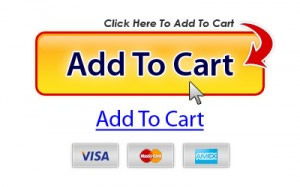 "Thanks for such an excellent product.  I've read through your guide and I am thrilled with my purchase.  I've been working on re-doing my selection criteria and this was just what I needed! Michael
PS: The sooner you get your hands on this powerful guide, the sooner you will land the job you have been dreaming about in the pubic service sector. There is no risk to you at all, with my 100% Satisfaction Guarantee.
PPS: Will you master the art of addressing selection criteria, without buying this book? will you be able to figure it out by yourself, or through other less powerful guide books, or even online software? My guess is, yes, sooner or later. If you're serious about your career, if you have a commitment to be successful and you're unusually persistent, if you can tolerate disappointments, sure, you'll finally crack the 'code'.
But at what cost if you miss out on the promotion or pay rise, or an opportunity for a new career in the public service sector? It took me several years, reading countless resources, and writing thousands of applications, as well as reviewing thousands of client applications, to get to the stage, I'm at now, where I consistently get my clients to the top of the interview list. Wouldn't you rather take a shortcut and learn what really works with the most useful and powerful guide out there, which gives you all the information you need (plus insider secrets), so you can GET IN and GET PROMOTED in the Public Service Sector?
So it's up to you. If you want to take a shortcut and start applying what works right away, this e-manual is exactly what you are looking for. And you have absolutely nothing to lose by checking it out. You could be reading it and applying some of the ideas within a few minutes!
"Wow! I finally got a chance to look at your e-book last night and I thought it was amazing. I'm only too happy to send you through a book review quote for it and will whip something up in the next day or so.

It must have taken ages to write. It was great to see something so step-by-step and yet still comprehensive and my head was nodding all the way through it.

I could also hear you echoing a lot of my thoughts on the actual value of selection criteria in selecting the right candidates. I guess that particularly comes when you consistently see less qualified candidates get to the interview when they have the help of a professional writer, and on the flipside – highly skilled candidates fall by the wayside when they try and struggle through on their own and can't evidence their value in words. As you said though, it's the system and everyone has to play within the rules as they are set at the moment, even if I think the government probably doesn't always get the best person".

Jill Kelly international award-winning Resume Writer & Principal of Career Edge