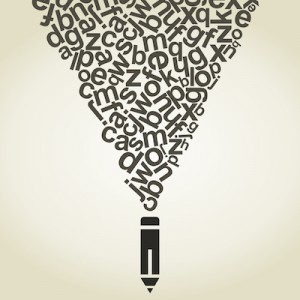 For most job seekers a cover letter is often attached to the resume as a rushed after-thought.  However an effective cover letter can provide you with a strategic advantage over other job applicants, and if well written, could result in the difference between getting a job interview and not getting a job interview.
In fact cover letters are so important, that general surveys undertaken by various career experts indicate that over 60% of employers and recruiters thought that cover letters were 'as important as or more important than resumes'. 
So when writing a cover letter it is important to make sure you don't make mistakes that could result in you not getting through to interview.  The top 8 cover letter mistakes you should avoid are:
Submitting a general cover letter  
Most employers loathe a general cover letter, with no specific content, which simply screams lazy, or that the job applicant can't write.  It is a major mistake to draft a generic cover letter and to forward the same cover letter to employer's regardless of the job or company you are applying for.
Not addressing the employers requirements
The second major cover letter mistake is not specifically addressing the employer's requirements within your cover letter.  If the advertisement requires someone with specific qualifications and experience, make sure that you outline your qualifications and experience that meets the employers needs (the crucial element here is employers needs).  In order to ensure you address the employers stated requirements, you need to carefully read the job advertisement before you apply and then address each of the specific criteria within your cover letter.
Typos and errors
Typos are high on the list of major cover letter mistakes that causes employers to reject applicants.  Many HR recruiters who receive hundreds of job applications will simply stop reading a cover letter once they see a typo, no matter how suitably qualified a job applicant might be.  So make sure you not only use your spellchecker, but also get someone else to proof read your work.
Poor formatting
As with resume formatting, formatting does count, so make sure your cover letter is professionally formatted and easy to read.
Specifying the salary and benefits required
Unless requested within the advertisement, DON'T ever specify what salary or benefits you require, as you could put off most hiring managers.
If the employer requests a salary history – then only offer a salary range, not a specific figure, or simply respond by stating that you would be happy to negotiate a salary, if offered the position.  Employers usually request a salary history during the recruitment process, as a way to screen applicants out of the competition, so don't give them a chance to screen you out during the initial recruitment process.
More than one page long
It is important to write a concise and succinct statement, which is enough to get the employer's attention.  Most recruiters and employers don't want a long letter, which simply re-hashes the resume and will not read the cover letter, which in turn will result in you receiving a rejection letter.  (Note:  The one page rule does not apply to some government jobs, requiring you to address an expression of interest or 2-page application).
Gimmicks rarely work
Avoid silly gimmicks such as colourful paper, oversized envelopes, or spraying perfume on your job application.  It might have worked in the movie Legally Blond, but it won't work in reality.
Addressing the cover letter incorrectly
Make sure you spell the name of the recipient correctly and clarify gender, so you don't insult the recipient.  If there is no name in the advertisement, then call the company in question and find out the correct name in which to address the cover letter to.