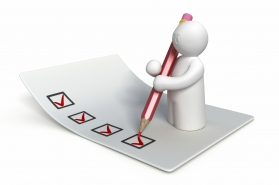 Over the last several years, there has been a prevailing trend towards shorter government applications. While full responses to selection criteria are still utilised, more Government agencies are turning to a cover letter, comprising of 1 or 2 pages.
I personally think this is a great trend, as in the 'not so good old days', when long and unwieldy responses were the norm, there was a lot of repetition and these applications did little to make the selection process easy, or accountable. (I also personally felt sorry for panel members who had to wade through mountains of tripe).
However, before you quickly scratch together a cover letter for government, you have to keep in mind, that while these applications might appear simpler on the surface, they are in many regards more complex than the standard selection criteria response.
Top Tips for addressing selection criteria in a cover letter 
If a 1 to 2-page cover letter is required, use the full 2 pages, as you will need the 2 pages to successfully convey everything that you offer.
Some agencies expect you to directly respond to the selection criteria within the 2 pages. So if you have 5 selection criteria, you have 2 pages to address 5 selection criteria.
When limited to just 2 pages, make sure every word count, so you can make a strong and compelling case for the selection panel.
Make sure you address the needs of your audience, by providing evidence that meets the requirements of the agency. Ask yourself whether your information is relevant to the selection criteria and position, and is it something the selection panel would be interested in.
Be succinct, by removing information that is repetitive or irrelevant. Go back to looking at the needs of your audience and ask yourself: is the information critical and if it were left out, would it jeopardize your application?
Make sure that everything you write is clear and concise. This includes removing obscure sentences and confusing terminology.
Focus on achievements. In so doing you provide written evidence of how you could potentially contribute to an organisation, rather than focusing on activities, that simply outlines how you performed the job.
If you don't need to specifically address selection criteria, but just provide an overview, still make sure you directly or indirectly cover all the key elements of the assessment criteria (this task is quite difficult so allow yourself plenty of time to draft your cover letter).
Use the resume to really highlight what you offer to panel members. While in the past a resume was not as important as the selection criteria, with the shorter applications, you need to make a great first impression with all the documentation you submit.
Incorporate the key skills relating to the role into your profile.
Incorporate key words relating to the role into your job descriptions.
Provide tangible achievements that demonstrate how the agency will benefit from appointing you. Highlight these achievements within your résumé.
Utilise the CAR or STAR methodology and incorporate those examples most relevant to the position. For example:
Instrumental in ensuring organisational compliance with Workplace Health & Safety
Designed policy and established and implemented training and induction systems for personnel.
Lifted company performance, with independent third party audit showing quantifiable 96% overall improvement in performance in 2005.
Company awarded Health, Safety, Security & Environmental (HSSE) Small Contractor Award for the State 2005.