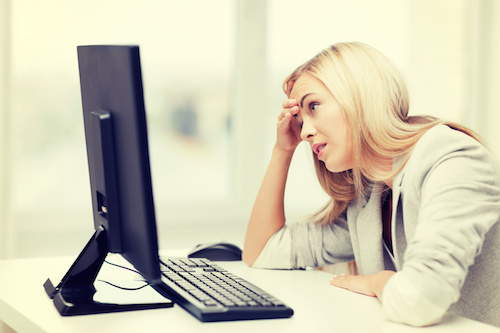 Most people write lousy resumes.  Even if you think your resume is just fine, trust me, you are leaving a lot on the table in terms of how you can effectively present yourself.
Apart from the top 4 resume mistakes, I see in my inbox everyday, (poor formatting and presentation, lack of targeting, not a sufficient focus on achievements and less than stellar content), what is also striking for me, is that most people misunderstand the role of the job description within a resume.  So in this week's article, I'm going to list some common mistakes and show you how to fix these in your own resume.
Mistake One: Long Lists of Duties and Responsibilities
I blame this one on teachers and career guidance officers at school. The problem with long lists of duties and responsibilities, is that they only tell the employer what you were 'supposed to do'; you end up with a lot of duplication of content across a document; and most of the time, readers already have a clear understanding of what you do. For example, if you list your job as a receptionist, or a Chief Financial Officer, those employing you, already have a pretty clear understanding of what your job involves (and recruiters in particular know exactly what the job entails).
SO, don't make the primary focus of your content on these standard duties and responsibilities.  Instead, describe the problems you encountered and overcame, the new systems you implemented, your achievements, the number of staff you supervised, or mentored, or any unique tasks that are not normally associated with your job title.  Tell a story, of what sets you apart from others.
Mistake Two: Describing well-known companies
I often come across a description of a well-known company within a resume.  It will go something like this:
BHP Billiton: Worked at the Brisbane office of this leading global resources company, one of the largest producers of major commodities, including iron ore, metallurgical coal, copper and uranium, with substantial interests in conventional and unconventional oil and gas and energy coal.
Nice description, but it adds NO value in terms of what you offer.  Unless employers have been hiding on a desert island, they will know all about BHP Billiton.
Company descriptions sometimes have value, but only if give readers a sense of the complexity of the job, or level of work you were involved in AND it is not a well-known company for your target audience.  For example, I recently put in a description in a client's resume relating to the law firm Clifford Chance LLP.
Now Clifford Chance is a giant amongst law firms, but because they don't have an Australian based office, not every employer, or recruiter (in particular a newbie) is going to be aware of the size and scope of operations.  So I just added a very quick description, namely:
Clifford Chance LLP: Based in the London Project Group, for this largest global law firm in the world.
If you need to describe the company to educate the reader, just keep it succinct and to the point, so you can focus on the actual value that you offer.
Mistake Three: Leaving out vital facts and figures
The first 2 mistakes were talking about descriptions and content that simply doesn't add value.  The last mistake I'm going to talk about is content that is left out, which is of enormous value.  Many clients leave out information such as:
The number of staff they supervised
The size of the budget they looked after
The call volume they received everyday
The number of clients they looked after everyday….
Such information could be invaluable.  For example, I had a client who had failed to note the number of staff she looked after, which just happened to be 20 direct reports and 400 indirect reports.  This fact alone instantly highlights the scope and size of the job, not to mention team leadership capabilities.
So when writing your job descriptions, your primary goal is to leave out content that does not add value and ensure you include content that tells a compelling story and sells you to employers and recruiters.