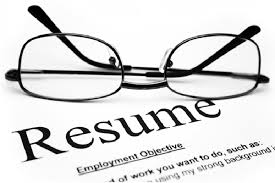 Is it racism? Is it insecurity over not being able to pronounce a name, or is it employer's aversion to risk and cultural diversity? Whatever the reason, like the United States and Canada, job applicants in Australia, find it easier to get an interview if they have an Anglo-Saxon name, according to research from The Australian National University.
A study, conducted by Professor Alison Booth and Professor Andrew Leigh from the Research School of Social Sciences, in conjunction with researcher Elena Varganova, sent out over 4000 fake CVs to employers in response to job advertisements in Brisbane, Melbourne and Sydney.
"By varying the names on the CVs, we were able to estimate precisely the extent of hiring discrimination," said Professor Booth. "Because all other characteristics are held constant, we can be sure that we are really measuring discrimination.
"To get the same number of interviews as an applicant with an Anglo-Saxon name, a Chinese applicant must submit 68% more applications, a Middle Eastern applicant must submit 64% more applications, an Indigenous applicant must submit 35% more applications, and an Italian applicant must submit 12% more applications".
So how do you overcome this discrimination?
Well, as a resume writer, if you have a name that is difficult to pronounce, then I would suggest anglicising your name. For example, instead of Gang Sun, put John Sun, with the (Gang) in brackets. You will not overcome all discrimination, but if your name is familiar, recognisable and pronounceable, (for those Australian's from Anglo-Saxon descent) then you might overcome some of prevailing discrimination within Australia.
I'm sure many job applicants reading this probably think they should not have to anglicise their name? Well, I agree and I personally don't think anglicising names is fair or reasonable. However, by providing an anglicised version of your name, you have one practical way to deal with the job search reality, as well as a way to overcome some of the barriers in Australia.