If you don't know what an informational interview is, then it is simply a way in which you conduct a very informal interviews with people in the 'know', that can help progress your career and future.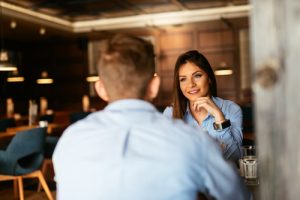 Or putting it another way, it is not about asking for a job, it is simply a 'fact finding mission' where you find out as much as you can and expand your network.
Advantages include:
Gaining a deeper understanding about the requirements of a job, and whether such a job would be conducive to your skills, interests and background.
Discovering company needs, so you have crucial information if you end up in a job interview, or need to approach a connection within the company.
Securing a greater awareness of a company culture and whether this type of culture is attractive to you.
Expanding your network of contacts within the industry. Remember the wider your network, the better you position yourself for tapping into opportunities and the hidden job market.

 

Informational interviews are an effective way to expand your network, as you are not asking for a job, simply insights.
Now, if you are an introvert, this tactic is still one you should consider adapting, as while you might not like initiating contact, the benefits far outweigh the negatives and you can't let a little fear or discomfort get in your way.
When conducting information interviews, keep the following in mind.
Don't be Afraid to Ask
Most people love to help – seriously! Contrary to popular belief, people want you to succeed and so long as you don't put them on the spot, take too much of there time or ask for a job, they are really happy to help.
Besides you will make them feel important.  So don't view it as a cold call, but rather as paying someone a compliment.
When asking a complete stranger, send the person a friendly email, such as 'I am thinking about a career change' and I was hoping you could spare 10 minutes, so I can pick your brain about your wonderful experience.  You can also compliment the person about their accomplishments.
Do your Research and Prepare Questions
Don't be unprepared for the meeting – you waste your time and you waste the interviewee time by taking valuable time out of their schedule to meet with you.  Before you go to the informational interview, research the industry background and prepare questions.
Annemarie Cross, of Advanced Employment Concepts, suggests the following questions:
What background do you believe is necessary for people working in this field?
Could you outline current issues and trends associated with this industry?
Can you describe what you believe a typical working environment is like for this industry?
Describe what a typical working day involves for you.
Could you list some of the crucial skills required for this role/industry?
What would you say would be the top 5 aspects of your role?
What would be the least favourable areas about your role?
What advice would you give someone looking to enter this industry/role?
Could you recommend any industry publications or articles where I could gather further information?
Are you able to provide names of people I could talk to regarding the industry? Would you mind if I used your name as the referral source?
Keep it Short
You need to be respectful of the interviewee time.  No matter how well the interview is going, stick with the original time slot and when you only have a few minutes to go, raise the issue and they can decide whether to continue or not. This is simply being respectful of time and will put you in their good books.
Follow Up & Stay in Touch
Follow up with a thank you note and tell them that you are grateful for their time. Connect with them via social media in particular LinkedIn. Don't leave the interviewee thinking that you did not appreciate their time and stay in touch. That way, you can cement the relationship, so you are 'front of mind' if an opportunity does arise.