Imagine a world in which you get approached by employers, rather than having to spend months trying to find a new position.  Well this can be a reality and in this article I share how this is possible: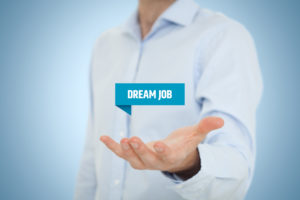 Create an effective LinkedIn profile
An effective LinkedIn profile needs to be keyword optimised, showcases your skills and achievements and you need to be easy to contact. Literally thousands of recruiters are using LinkedIn to track down talent. But unless you optimise your LinkedIn correctly, you won't be discovered.
To improve the odds of being headhunted via LinkedIn, read the article 3 Quick fixes on LinkedIn that could triple your success. 
Create a blog
Blogs can be a brilliant platform in which to promote your personal brand online.  A well-organised and written blog that is related to your niche and area of expertise will differentiate you from other professionals and executives.  
The advantages of a blog include providing a base for your knowledge, a platform to help make powerful connections and a platform to advance your career. Every post you make is a new opportunity to get people to notice you on a professional level.  As a result, many popular bloggers have received countless job offers over the years, including from a selection of the largest and most sought after companies in the world.  
Blogging can also make you popular in your field, help you reach a large audience and influence what happens in your niche.  
Make your blog about establishing yourself as a 'thought leader' on a particular topic or niche and find your authentic voice.
Web Portfolio
Having a web portfolio is a very powerful tool.  Basically a web portfolio is like a traditional paper portfolio concept, but for the online medium.  For example, your web portfolio might contain your professional bio, links to press coverage, testimonials, presentations, links to published articles, videos of you delivering training, through to your professional resume or CV.  You can also incorporate a blog on your web portfolio. There are quite a few advantages of a web portfolio including:
The ability to add your website to your signature or resume, so when a potential employer or recruiter take the time to review, you can make a killer first impression.




It increases your visibility, brand and online presence (so you will be headhunted).




It contains more information than what you can include in your resume or LinkedIn profile and it provides a tangible record of your achievements and accomplishments.




You can quickly change the website portfolio, including updating or removing content, videos and pictures.



Use the next generation of job search sites
Using job boards such as SEEK, CareerOne and MONSTER (if in the US) is no better than skimming the classified to find a job. Startups are trying to make the process a little less painful.
My Career Groove aims to put the power in the applicant's hand and even out the playing field. The aim of My Career Groove is to enable employers to poach or attract top talent, at the same time support job seekers with a totally private profile, which won't be disclosed unless the job seeker indicates they are interested in the position.  This is beneficial to both the job seeker and employer, as job seekers know what is out there, without risking their privacy or having to build an online profile and employers can easily find top talent with more effective matches.  It is a win-win for everyone.