Job-hunting can be difficult, as in the modern age, competition has grown exponentially and the focus is moving toward data and technology.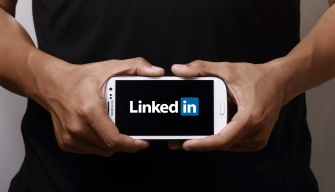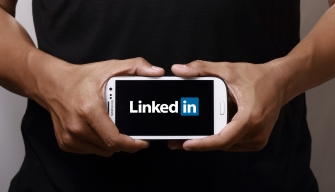 Now, with new technology come many benefits. You can now apply for multiple jobs at a click of button, or you can indicate to employers and recruiters via LinkedIn that you are looking for new opportunities, by simply sharing them your status and work preferences.
Yet, with all of this technology, comes a big downside and one major downside is fraudsters and hackers targeting LinkedIn profile users.
Fraudsters and hackers target LinkedIn profile users.
Be wary of whom you connect with on LinkedIn. There are now thousands of fake accounts on LinkedIn and while LinkedIn works to counter this, (LinkedIn purported to block 5 million fake accounts recently) the reality is like any social media company they can't keep up with the pace of change and sophisticated fraud. Fraudster and hackers are now using multiple methods to fleece people and steal their data. Examples:
Fake recruiters, companies and individuals pose as professionals, so they can snag your information, including your email, which is used for successful phishing campaigns.
Once they have your email, they can use this to send emails, with malware-laced attachments, with the sole purpose to infect your computer and hold you to ransom.
LinkedIn is being used for inheritance of advanced fee fraud scams, where it is requested that a small fee is paid up front in order to receive a large sum of money in return.
Job scams are rife on LinkedIn, with fraudsters pretending to be recruiters or employers.
Some fraudsters can gain significant access to data, such as reporting structures and assume the identity of senior CEO's. They then use this to targeted employees, including asking employees to transfer money on the behest of the so-called executive.
If you thought Tinder and other dating sites were the only ones using dating fraud to swindle singles, then think again. LinkedIn is riddled with these fraudsters. Take this example received by a colleague of mine recently:
Pardon my naiveness as your eye-catching profile caught my attention and didn't really mean to invade your privacy nor violate LinkedIn privacy policy as I was browsing through to find an old business associates and came across your profile. I must confess that you are quite modest with an outstanding profile. This is me being honest and not just mere flattery. I hope no offense is taken? I understand LinkedIn is a business networking platform neither a dating nor social networking website and I don't intend to use it for one.
You caught my attention, I am interested in communicating more, sharing more about myself with you and hope to learn more about you too; that is if you are single and willing in communicating further. I do believe nothing is impossible if we put our mind and heart together just as I believe good things can be found in the least places. Let me know if you wish to communicate more and I shall write you back tell you more about myself.
Warm Regards,
Ben
So how do you protect yourself?
Avoid Malware
Never open an email received by LinkedIn and click on the link provided. Simply go straight to your LinkedIn profile. Fraudsters are getting very sophisticated in created genuine looking emails from LinkedIn.
Be extra wary of messaging in LinkedIn if you receive unsolicited emails from profiles that look dodgy. Some of the messages contain links to websites with malware.
Avoid Scams
Fraudster-led profiles seem to predictably use photos of attractive women or men from stock images. So simply do a reverse image search by dragging and dropping the profile pictures into Google images and see what it brings up.
Use Google to copy and post job information and again, you can see whether it has been taken from somewhere else.
Block and delete creepy emails like the one above. Report the account to LinkedIn.
If you are asked for personal or financial information from so called recruiters and companies, run away quickly.
The profiles can be of poor quality, such as missing large amounts of information or there is a low amount of connections. Low connections are a dead giveaway, as recruiters generally have a thousand or more connections.
There are more genuine profiles than fake profiles and the bulk of connection requests are just fine. There are just so many advantages in growing your connection list, so don't ignore these requests altogether. But the epidemic of fake profiles is real and while LinkedIn is pretty adept at suspending these accounts, fake profiles are now a fact of life, so use caution.