I love elections, as it is democracy in action. But the key reason I love elections is because of the key takeaways from this major event and how they apply to everyone. So what were the lessons job hunters can take from the not so recent election: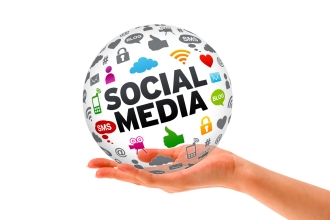 Clean up your social media
The 2019 election was rocked by scandal, with multiple candidates falling on their sword. The culprit, social media posts. Whether it was anti-Muslim sentiment, racist slurs, rape jokes, we had it all.
The worst part about the saga was how sloppy all parties were in checking out candidates (from all spectrums of politics) and how sloppy candidates were in not covering their tracks.
In fact the political parties were way sloppier than employers. Up to 70% of employers check out social media sites of job candidates. This figure goes up to 100% for the large corporations and those in the technology sector. If you have what is deemed to be an inappropriate post, you will be wiped from the shortlist. But you won't be told this was the reason you didn't get shortlisted, you will either not hear back, or receive a rejection letter.
Lesson: Clean up your social media BEFORE you start applying for jobs. Checking and deleting inappropriate social media posts is not difficult. The ABC Article clearly outlines exactly how to delete all incriminating posts.
You have to meet employers' specific needs
I'm from Queensland and yes; we were the butt of jokes from many progressives across the rest of Australia. But before you leap to conclusions about the Queensland psyche and conservatism, take note, Queensland quickly kicked out the Newman government after just one term (a conservative government), currently has a 2-term State Labor Party in power and voted in favour of same-sex couples marriage, with a yes vote, higher than New South Wales.
So it is not so much an issue of progressives, versus conservatives, but the fact that Labor failed to totally to listen to Queensland needs. While Labor was talking about electric cars, global climate change and progressive policies, Queensland, in particular North Queensland is suffering from high unemployment, depressed housing prices and in some areas, even a lack of electricity supply. Poverty and struggle is real, in a region dependent on beef, gold sugar, coal and gas.
As a result, North Queenslanders' in particular, did not buy the Labor or Green message, because they did not meet the specific needs of voters.
Now I know I've probably opened up a can of worms with this post, but all I'm making is a general observation that Labor failed to successfully align its message to specific needs of voters and this arguably, is almost identical to a job hunter. Unless you are meeting the specific needs of employers, your message is not going to resonate and you are going to be rejected. It has nothing to do with your capability and skills and whether you are the better person or not, but if you have a resume that highlights your skills in project management and they need a sales guru, then you are not going to make real progress.
Lesson: Match your message (Resume, LinkedIn profile, Bio, Cover Letter, Selection Criteria), to the EXACT requirements of the position/employer.