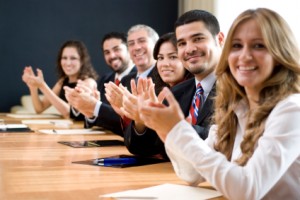 So you have been at your job for a while and you are great at what you do and now you feel that it is time to go for that promotion at work.  Whether applying for a promotion within the public or private sector, use these tips below, to ensure you don't get overlooked.
Are you working in an organisation where promotion is a possibility?
The first question you have to ask yourself is whether there is scope for promotion within your current organisation.  If you work for a small organisation where realistically there are no opportunities to take on greater responsibilities (as opposed to getting a pay rise), then you need to consider looking outside of your current workplace for new career opportunities.