Just out of curiosity, I asked a group of friends what they thought the #1 mistake people make with their resume and job applications. There was a lot of input, from grammar and spelling mistakes, the document being too long, poor formatting, failure to articulate or talk about achievements, through to the document not having the right key words for Applicant Tracking Systems.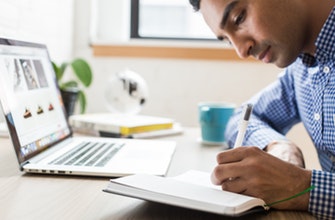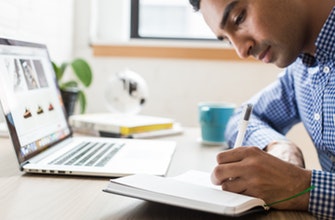 While all of these points are valid, in my view, the #1 mistake that a good portion of jobseekers make, is:
Trying to be all things to all people.
It goes something like this. You apply for a couple of jobs, but nothing happens, so you start applying for anything that comes your way, doing a couple of tweaks of the resume, but no major changes.
This is a trap and applying for any job is going to be a recipe for job search stress, rejection and failure.  Why?
If you apply for anything that comes your way, you are going to be applying for jobs where you are not necessarily a good fit and you need to make sure your skills and experience, match the exact requirements of the employer.
If they don't – you are going to get a whole lot of rejection letters, or worse still, no acknowledgement that you even exist.  This is the LAST thing you need, as a ton of rejection letters will turn into a vicious cycle of stress and fear.  This stress and fear from constant job search rejection, will lead to you applying for more jobs and looking at just anything to secure a job, leading to more rejection letters and more stress and more fear. Don't get into this needless cycle of stress and fear.  You need to get purposeful and targeted when applying for jobs.
The second reason, why you should not apply for anything that comes your way, is because if you are going to have any success using this approach, you will need to adapt your résumé for each and every job.  (And I don't know of any job seekers that do this effectively).  This is not only time consuming, but you are spreading yourself way too thin in terms of research and networking and you might even miss out on opportunities.
Finally, if you don't know 'what you want' – you are not going to sound convincing to employers.  Employers want someone who not only has the skills and experience for a specific job – they want someone that is committed and passionate about what they do.  Coming to interview, with, 'I need a job', is not commitment and passion – it is desperation and employers don't want to hire desperate people (hence more rejection).
For a job search to be successful, you need to have a very specific target and stick to it.
Once you have a specific job target, then you can tailor a perfect resume that will match the majority of jobs you apply for. Straight away, you will have a focussed document!
In the modern age, employers generally want the perfect match for their precise needs, not a generalist trying to keep their options open.
So stop trying to be all things to all people and get really specific and focussed on your job search target.