If you tick all the boxes, you will significantly increase your odds of being selected for an interview when applying for jobs via Job Boards such as SEEK, or Indeed.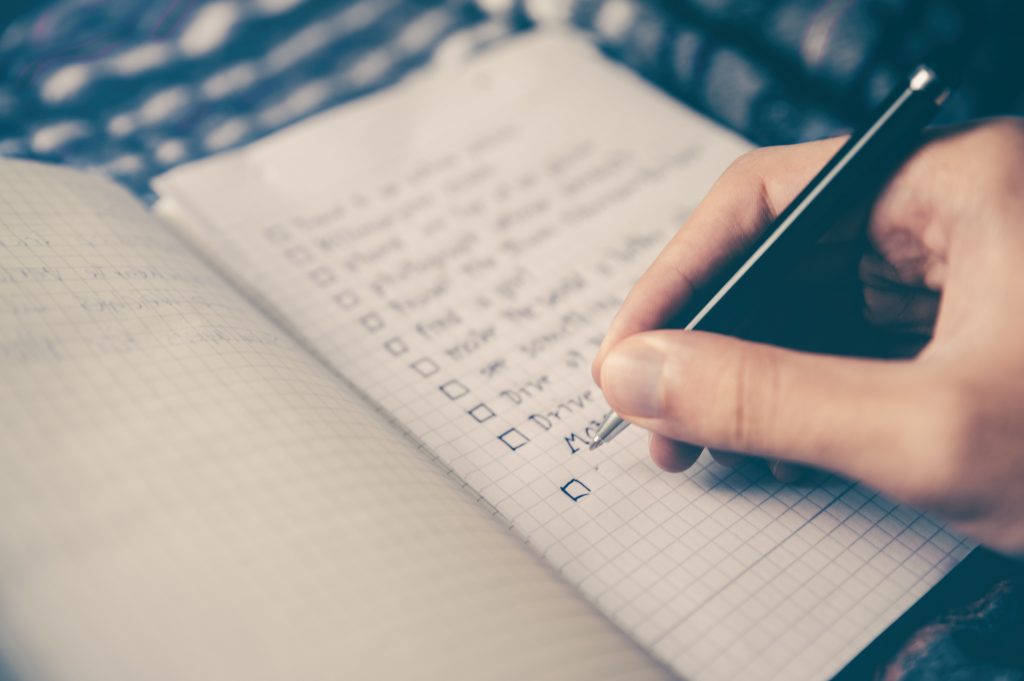 Have you used the right presentation format for your situation?
Chronological Resume
This format presents your employment history in reverse chronological order, with the most recent position first, followed by previous positions.
Use this format if you want to:
Showcase a strong career history
Demonstrate your progression up the career ladder
A chronological format is requested by the employer
Avoid this format:
If you are a chronic job hopper
You have large glitches or gaps in your work history
Functional Resume
A functional resume categorises experience under skill-based sections in order to highlight your relevant skills.
Use this format if you want to:
Camouflage unstable, unorthodox, or an interrupted career
Counter large job gaps and chronic job hopping
Want to camouflage over-qualified or 'age' issues within a resume
Avoid this format:
If you don't want to raise employer's suspicions that you might be hiding something
If you have a strong career history, that shows strong progression through the ranks.
Our recommendation is to only use this format if you are a really chronic job hopper, or you have an unorthodox work history, and you want to disguise this, and a combination resume is not proving to be effective.
Combination Resume
A combination resume, as its name suggests, is a combination of the chronological and functional resume.
Use this format if you want to:
Capitalise on the strengths of both the chronological and functional formats
Focus on your strengths, before providing a chronological format
Avoid this format:
Nothing really to avoid with this format, unless you have limited experience, which will result in you repeating information.
Does your résumé include only relevant information and focuses on the qualifications and experiences that support your job target, while excluding or minimizing irrelevant experience and information?
For example, if the position you are applying for is focused on project management, and your current and previous roles entailed many aspects, including project management, cull some of the less relevant information, and make the project management element the key focus within your résumé.
Does your resume clearly and immediately convey your job target and focus?
Use the opening profile to make sure it presents you in a way that within the first couple of sentences, the employer knows what you have to offer.
Have you incorporated the key skills relating to the position into your profile and incorporated the key words relating to the position into your job descriptions?
Does your resume contain all of the important keywords for your industry and profession?
Is your resume employer-centered and focused on showing how you will benefit employers and meet their specific needs?
Draw a line down the middle of a page and one side list the employer's /job advertisement needs, and on the other side of the line, list all your key skills, the industry key words and contributions/achievements that prove you can do the job. This exercise will help you to pin point your assets that are relevant to the employer requirements and will help shape your résumé and job application.
It will also ensure that you are more likely to be shortlisted if the employer is using an Applicant Tracking System, as all the relevant words are incorporated into your resume.
| | |
| --- | --- |
| The employer needs: | The experience and skills I have: |
| | |
Does your resume use a variety of action verbs throughout the job descriptions and to describe your achievements?
Find out more about how to transform your resume with action verbs and describing your achievements at: Transforming your resume with power words
Have you used the primary real estate of the document to highlight your key qualifying factors?
The primary real estate of the document is 1/3 down on the first page. This is where you need to make sure that it is clear that you are a perfect match for the job. A reader should be able to see you are a perfect match, just by glancing at this section of your resume.
Does your resume use a dynamic eye-catching design?
Note, please don't use a template from organisations such as Canva. I explain why in this article: What you need to know about fancy resume templates
Have your proofread your résumé, so it contains impeccable grammar, spelling and punctuation?
Have you provided tangible achievements that demonstrate how the organisation will benefit from appointing you?
Have you written relevant job descriptions that focus on the tasks of your prospective role?
For more information on this read: How to write an effective job description for your resume.
Have you substantiated soft skills such as communication and interpersonal skills, with evidence in your resume, For example:
'Instrumental in negotiating new contracts with suppliers.'
Rather than simply stating, 'Excellent communication skills'.
In order to outshine the competition, you need to meet 100% of this checklist. Yes, it is a lot of work, but it will significantly improve the odds.