Video interviewing is evolving rapidly, and, in this article, I share what you need to know in regard to this rapidly changing technology and the steps you can take to prepare, and stage manage every facet of an video interview, to give you the best possible chance of success.
Types of Video Interviewing
Live Video
Most people equate video interviews, with a live video, namely a two-way electronic communication that allows 2 or more people in different geographic locations to engage in face-to-face visual and audio exchange. This type of interview is useful if distance is a barrier, or for first-round interviews.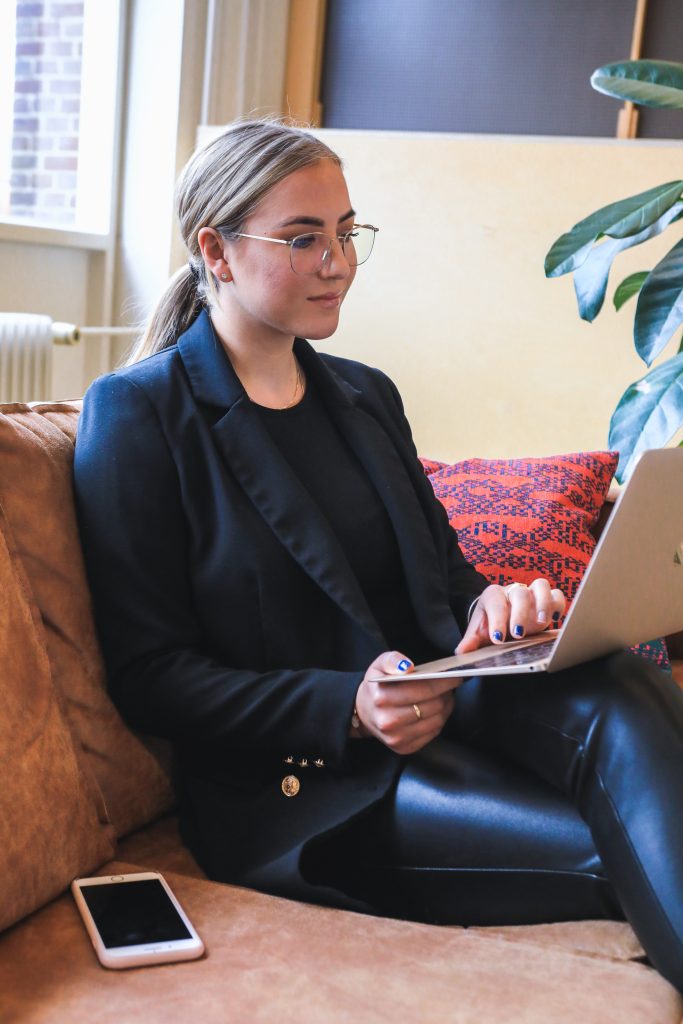 On Demand Video Interviews
There are multiple on-demand video interview platforms available and used by recruiters and employers. On demand video interviews, ask pre-set questions, which you answer in your own time and the video is recorded and then scanned by recruiters or employers at a later date.
On Demand Video Interviews, with no Humans Involved
More recently (the last few years), the data (video) recorded is analysed by proprietary machine learning algorithms. Without a person actually reviewing your interview, they collect data points on verbal responses, intonation and non-verbal communication, to predict how you are going to perform in the future and whether you are a cultural fit. That is right, a robot, not a human, is making an assessment on you, based on the sounds and movements you make in a video.
The trend toward video interviews is growing and becoming increasingly the norm. I don't believe it is a good trend and it will be a sad day when recruitment boils down to technology only solutions to determine shorts lists and hiring processes. However, the future is already here, so in this article, I'm not going to share a long list of why I think this technology is a move in the wrong direction, but share some strategies, so you nail the video interview.
Technical Check
Before any interview, it is best to undergo a technical check, so there are no major technical issues. Our checklist:
Check your camera angle and make sure it is set at eye level, angled slightly downward. Most people, even the most gorgeous amongst us, tend to look horrible when a camera is shooting them from below.
It is best not to use a phone camera and both iPads and Android tablets have downsides, so stick with your desktop, laptop, PC or Mac. This allows for higher image quality. If serious, you can invest in a webcam.
Check your microphone and use either the built-in-microphone or use a headset. So long as you are clear and you minimise background and ambient noise, you will be fine.
Make sure the background is neutral and avoid anything blatantly distracting or domestic (e.g., a background shot of your kitchen).
Lighting is very important, so make sure you are in place that has ample of natural light or use artificial lights such as lamps. Simply place a desk lamp on both sides of your desk, ideally at the height of the webcam, or slightly higher. If serious, or a professional photographer, you can use clamp lights, or soft box lights. Experiment, but make sure your lighting is good, as it can make an enormous amount of difference.
Close all other applications from your computer, as you could kill your video quality.
Make sure your connection is perfect. Unless you have great Wi-Fi (you are a couple of feet away from the router), you might find being connected physically to the router by a network cable, the better option. You need to have a fast connection speed.
The last one is not technical, but still essential. When undergoing a video interview, keep other adults, children, and pets away. These distractions will diminish your creditability.
Appearance
You need to avoid contrast issues that you have online, so you need to pick your colours carefully. You can't go wrong with solid colours that are not too dark (that is black), or too light, (such as white, or yellow). Plus avoid busy patterns.
If you are a woman, I recommend makeup and if a man and you are naturally shiny, a little makeup will help too (you will just need some powder in the right colour).
Apart from colour selection, research the company culture and try to match your outfit with the office dress code.
Dress Rehearsal
Leading up to any video interview it is important that you practice. You could arrange a test interview with a friend, via Zoom, which is also a good opportunity to test to see how you come across, plus review any technical issues, such as sound quality and lighting.
Facial Expressions, Speaking & Posture
You need to see the video interview in the same way as actors audition for a part. Our recommendations:
Try to speak normally, but not too fast.
Make sure you look directly at the camera, as often as possible when speaking, as eye contact can be a big indicator of confidence. However, avoid staring and rolling your eyes.
Don't forget to smile. Even newsreaders smile and there is reason for that, it makes you more human and engaging and at the end of the day, they want to hire a human being.
Good posture is essential. Avoid leaning back, crossing your arms, as this can come across as you either being not interested, or arrogant.
Avoid distracting hand gestures, or fidgeting, such as playing with your hands or hair. However, avoid looking like a robot, movement is normal and on camera, most gestures (unless repetitive and overly dramatic) are barely noticed. Next time you watch a camera crew, or TV presenter, notice how they use gestures.
Conclusion
With the increasing movement to video interviews, rather than face-to-face interviews, those that perform well in front of a camera will fare better in the future. So, find your inner online persona and nail those video interviews.