If you have not heard of the 80/20 Rule (also known as the Pareto principles, the law of the vital few and the principle of factor sparsity), then it goes something like this:
80% of your sales come from 20% of your clients
You wear 20% of your clothes 80% of the time
Up to 80% of resources are owned by just 20% of the population
80% of the volunteer work is done by 20% of the population
Now the 80 – 20 Rule has been applied to everything from science, software engineering, business, sports, even occupational health, and safety frameworks. There are some pretty prolific authors that also focus on this rule, including Perry Marshall 80/20 Sales and Marketing and Richard Koch the 80/20 Principle.
This same principle can also be applied to a job search, namely focusing on those tasks that reap the greatest reward (focussing on the 20% of tasks that reap 80% of the outcome, or rather jobs).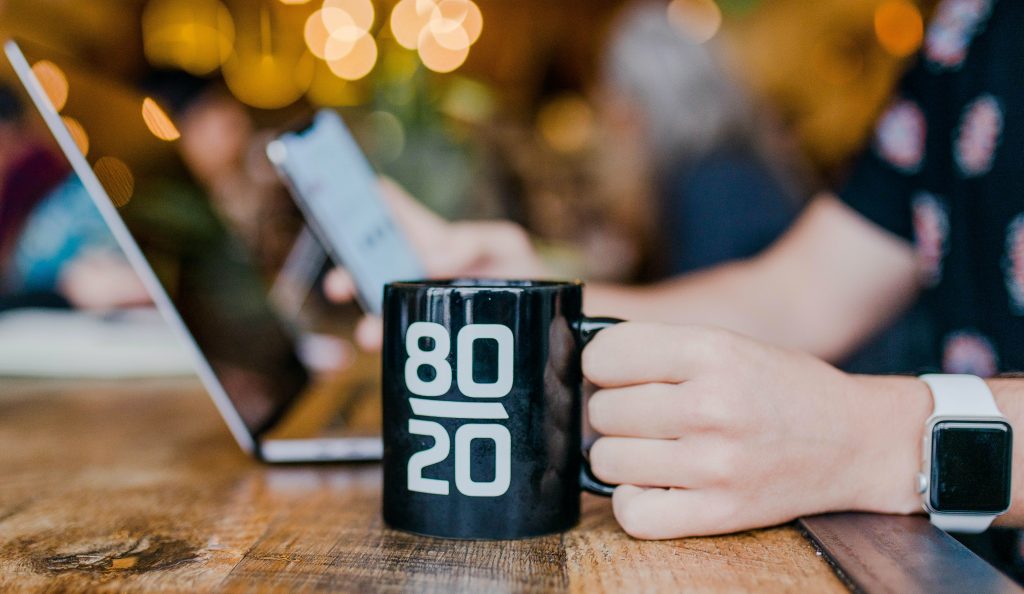 To use the 80/20 rule effectively:
Delete or drastically cut down on tasks that reap the least reward.
Is hanging out and getting obsessed about Twitter in the hope of making a connection that can hire you the best use of your time? Probably not if you were honest with yourself. Likewise, it might feel like you are making progress building a large network on LinkedIn, but if the connections you make are not relevant to your next job search target, it might not be the best use of your time.
Identify those job search tasks that are going to provide the greatest benefit to you.
There is no one-fits-all job search strategy for everyone. It comes down to your background. Some examples:
If you are a Ruby on Rails Developer you might find Twitter an ideal space to connect with those wanting to employ a talented developer, as technical geeks and recruiters hang out on Twitter trying to locate developer talent. If you are an Executive in Warehouse Distribution on the other hand, probably not a good space to spend any time on.
If you are a professional and you are after a career change, don't focus the bulk of your time on job boards, or recruiters. Job boards and recruiters are the space for people who don't want to change careers, have a very specific job target and the right qualifications and background for that job target. You need to shift the bulk of your time and energy tapping into your network and the hidden job market.
If you are aiming for a government job, then networking at a business round table, or spending time on LinkedIn forums is not going to reap the greatest reward. What is going to reap the greatest reward is to become an expert at government job applications and being very strategic about the specific government jobs that you apply for (namely only applying for job, where you have a very good chance of getting through to interview).
The key is to make sure you narrow down on those tasks that will reap the greatest reward for YOU. Often, we will find ourselves busy, but often, we are busy with job search tasks that are not that effective, or we feel comfortable doing them. For example, you might be spending lots of time reading and liking posts on LinkedIn, or just applying for jobs on major job boards, but does this task quickly take you to your end destination?
S0 each week, assess how you are going, delete tasks that are not reaping any reward and focus on those tasks most likely to take you to your required job destination.